ORDER BOOKS & CD'S HERE WITH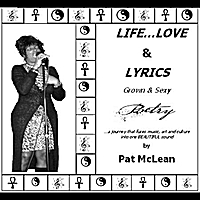 LIFE...LOVE & LYRICS
Poetry by Pat McLean
3P's Productions, Copyright © 2011
Audio:CD 12 tracks; $10.00

LIFE...LOVE & LYRICS ignites a unique experience of spoken words with music that explodes throughout all 12 tracks. Pat introduces you to her profound words over sultry saxophone sounds and a fusion of jazz, reggae, hip hop and drum moods from musical masters
From the first cut on the CD to the last poem in the book, Pat's poetry pays homage to musical giants, examines the motivations of the human spirit, embraces love and culture, and empowers women and girls from all walks of life.
Here's a sample from LIFE...LOVE & LYRICS!!!!
Click here to listen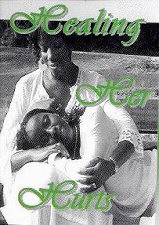 HEALING HER HURTS *** (SORRY SOLD OUT)
Short Stories & Poetry by Pat McLean
Neshee Publication, Copyright © 2005
ISBN: 0-97709077-9
Paperback: 139pp; $12.00

…a vivid and lively collection of short stories and poems that speak to some of the issues a woman may encounter during the course of her life. They are true and honest and real. They will make you cry, laugh, angry and elated. They will make you remember. No matter how old you are or what your background is, if you are female, or the lover, brother, father, friend or son of a female the stories in this book will help you understand and know the soul of a woman.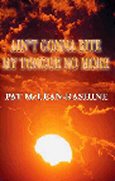 AINT' GONNA BITE MY TONGUE NO MORE
Poetry by Pat McLean
Red Lead Press, Copyright © 2005
ISBN: 09-8059-8152-7
Paperback: 70pp; $10.00

…this collection pays homage to the transformative power of words. In these poems you feel what we all felt the first time we discovered how healing and revealing poetry, prose and writing in general can be. It would be impossible to stop at each poem in the collection as it enlightens as much as delights, teaches as much as brings back reveries and sweet memories. Through its variety of subjects, the collection is a relaxing read for everyone.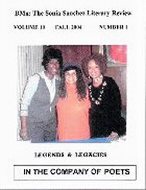 BMa: THE SONIA SANCHEZ LITERARY REVIEW
LEGEND & LEGACIES
Poetry, Essay's and Interviews
BMa/Frenzella Elaine DeLancey, Copyright © 2004
ISBN: 1078-0955
Paperback: 91pp; $6.00

… …BMa is a literary journal published twice a year to provide an interdisciplinary forum for critical discussion of Sonia Sanchez and other Black Arts Movement Artist. In this issue Regina Jennings, Pat McLean, and Debra Powell-Wright reveal through essays, interviews and poetry how Sonia Sanchez as educator/connector/legend, has influenced them and their writings.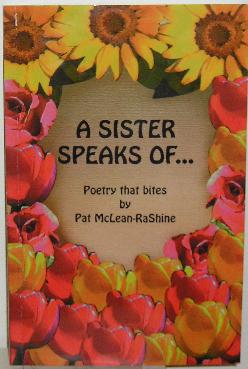 A SISTER SPEAKS OF…
Poetry by Pat McLean
3P's Production Press, Copyright © 2000
ISBN: 0-000-0000-0
Paperback: 51pp; $8.00

… the poems collected here are supple and capacious, revitalizing and real McLean-RaShine's eye on human nature is unblinking, and her observations delicate and accurate. In her poetry, human cruelty and ugliness are balanced with the power of personal love. She writes from the world we live in and searches for bits of wisdom and spirit within us all.

~ ~ ~ ~ ~ ~ ~ ~ ~ ~ ~ ~ ~ ~ ~ ~ ~ ~ ~ ~ ~ ~ ~




HOME PAGE




In The Company of Poets

In The Company of Friends


Selected Poems


For questions and comments.