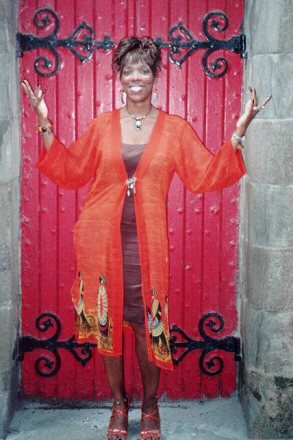 PAT MCLEAN




Pat McLean popularized the concept that "Poetry Pulls Pain," in order to encourage participants to view their past life as a blueprint for the future. The workshops and performances are presented in such a way that audience members and participants are left with a sense of hope because someone has walked in their shoes--and survived.

PAT McLEAN is a female word artist dedicated to the writing, reciting and powerful performance of poetry. She offers a wide range of performance styles and poems—from poignant and inspirational to roof-raising and revolutionary—which can be designed to fit any venue. She has performed extensively throughout the tri-state area as well as other cities in various venues, including a variety of worthwhile causes.

In addition to performances, Ms. McLean offers workshops to organizations seeking to address issues relevant to the challenges faced by women and girls in transitional periods of their lives. Whether it's a Rites-of-Passage program for girls, an opportunity for participants to express social life issues, or the discovery of other worthwhile endeavors beyond traditional familial roles, her workshops will provide a safe environment for sharing and learning.

An experienced presenter and dynamic speaker, she assist women's and children's service providers and their clientele to allow their creativity to begin to promote an emotionally and spiritually healthy sense of self-identity, self-esteem, and self-empowerment. The "POETRY PULLS PAIN" workshops offered for adults and youth are:

• Healing Her Hurts: Re-Versing the Violence
• Girls to Griots: Using Poetry to Gap Generations
• The Me I See: Using Expressive Arts to Help Youth Cope
• Write to the Future: Expressive Writing for Growth and Well-being
• Listening Between the Lines: Linking Language and Lyrics to Life.
• Choices and Chances: Merging Emotions With Words to Make Better Decisions

Pat has been featured on radio and television programs, poetry CD's, at local bookstores and college campuses; received award-winning recognition in poetry writing contests; participated in spoken-word competitions; facilitated numerous workshops at festivals, writers' retreats, educational institutions and private gatherings. She is a published author of several books whose work is available to the public.

Below is a video sample of some of my poetic sharings.




(C)Copyright All Rights Reserved

For more information about, fees, hours and content of a particular workshop, or to discuss ways in which Pat McLean can enhance your next event, please contact her by clicking the email below. Thank you in advance for your consideration.







click here
PAT'S SCHEDULE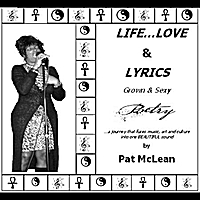 MY NEW CD - LIFE...LOVE & LYRICS!!!!
Listen to a track from the CD here

If you would like to order a CD and Books click here
ORDERS



To learn more about what I've been doing click here
ABOUT PAT






What others say about me, click here ,
FEED BACK

If you have seen a performance, purchased books or attended one of my workshops, please take a moment to share your thoughts and opinions. In addition to being greatly appreciated, it helps me become a better artist.

What Did You Think?





Thank for your visit. Please continue by clicking on the pages below

ABOUT WORKSHOPS

HEALING HER HURTS

PAT'S PHOTO PLACE

POETRY

TOMORROW'S GIRLS




For questions and comments.




Click here to connect with other talented artist
Links To Other Artist
BlackRefer.com